Aroma AE44 SKALMEN

Reminds of Scalp


#scalp
---
Fragrance highly concentrated for nebulizer machines. With NebuLIT we've taken an efficient manufacturing process with a quality product and highly duration, working with first class raw materials, natural essential oils and paying careful attention to each detail to make sure you can enjoy with an effective scent, unique and exclusive fragrances, with our machine in your your home or workplace.


You have got more than 20 fragrances. We have managed to add the full range of Ecológical LIT fragrances in NebuLIT, so you can continue with your favourite fragrance.

The NebuLIT recharge (100ml.) provides fragrance for at least 30 days with medium-performance of the Nebulitα machine.

---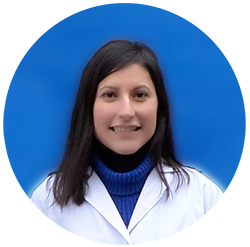 RECOMMENDATION
You can use the NebuLIT fragrances by Barri Perfumes with others nebulizer machines. This product is perfect to the olfactory marketing, it's powerful to quickly to freshen your workplace.

---

The quality of the essential oils in the concentrated fragrance is very important for duration, that's why we recommend the guarantee of a perfume manufacturer. BARRI PERFUMES 100% Guarantee.
---

250 ml.

More 20 fragrances fot your workplace or home:
Natural Lines, Unisex Line, Perfume Lines (Men's parfums & Women's parfums).

We have a factory professional advice and personal attention. Please contact us: WhatsApp: +34 629 215 263 Or e-mail: barri@barriperfumes.es.


Air Freshener, perfums & fragrances manufacturing . Ecological and naturals products & brands: Ecological Air Freshsener LIT and Natural Air Freshener EDER. We are specialist in Olfactory Marketing. Fabricantes desde 1958.


Air Fsehener EDER Natural ® Registered Trademark by Barri Perfumes™.

Ecological Air Freshener LIT ®. Registered Trademark by Barri Perfumes™.
Social Networks:

Twitter: @barriperfumes



Instagram: @barriperfumes