Aroma AE45-STARK

Reminds of Abercrombie
Home fragrance
Special Edition LIT home fragrance, a 100% natural perfume, is a home fragrance in natural spray format.

Ideal for spraying it in your home or office. Spray it in any of your rooms without having to worry about the furniture. It can be sprayed also on textile accessories of the home, avoiding painted surfaces, in order to create an atmosphere of wellness and relaxation.

Spray it over freshly washed clothes, inside your closet or around the house, letting you enjoy the smell of a creative, unique and luxuriuous scent.
More than 35 aromas.

This fragrance is a highly concentrated has a proven effectiveness. It does not contain dyes, and it's elaborated with natural molasse's alcohol: Beta vulgaris – Saccharum Officinarum. 100% natural molasse.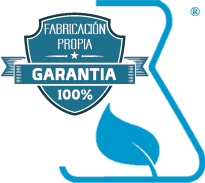 How to use it properly in your home

Spray your home fragrance back into your lightly clothing, curtain materials and textiles. Enjoy the smell of your favorite fragrance for hours in your home.


100 ml. -

3.3 fl. Oz

.
Glass bottle with natural spray (vaporisateur).


Presented in an individual luxurious box.
We have professional advice at the factory and personalized attention. Do not hesitate to contact us: +34 629215263 (Whatsapp) or email.


This masculine fragrance has an amazing aromatic a herbaceous-woody base vibe accompanied by fresh notes. The top notes are softened with floral middle notes. The result is a warm and seductive fragrance. Sprayed throughout the stores and even onto the clothing, it provides an instant olfactory sensation while shopping.
Top Notes: Fir resin, Orange, Cardamom, Petitgrain, Lemon, Marine breeze.
Heart Notes: Rosemary, Lily of the Valley, Jasmine, Rose, Sage.
Base Notes: Rosewood, Oakmoss, Vetiver, Musk, Sandalwood.

Air Freshener, perfums & fragrances manufacturing . Ecological and naturals products & brands: Ecological Air Freshsener LIT and Natural Air Freshener EDER. We are specialist in Olfactory Marketing. Fabricantes desde 1958.


Air Fsehener EDER Natural ® Registered Trademark by Barri Perfumes™.

Ecological Air Freshener LIT ®. Registered Trademark by Barri Perfumes™.
Social Networks:

Twitter: @barriperfumes



Instagram: @barriperfumes