Aroma AE54-WHITE ORCHID

Concentrated Air Freshener for bathrooms, resrooms, closets, etc.
Olfactory Notes
A fragrance exceptionally pleasing with flowery notes white flower from orchids.


Are you tired of smelling the same smells in restrooms? We bring you the most exclusive and original combinations of fragrances you never thought you would like.

Authentics concentrated, eternal scents.
Use the LIT Concentrated Air Freshener in your restrooms, bathrooms, closets, junk rooms, and small places that would need of a powerful smell that neutralizes bad odors. Enjoy this unique fragrance that you would only be able to find here.
How to use in the restroom and bathroom

Spray it towards the corners of the room in a short distance, leaving the fragrance in those spaces. You will be able to enjoy the pleasant smell with just a couple of sprays.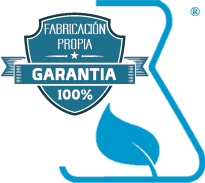 An ecological product, 100% natural alcohol.
A natural product, elaborated with molasses' neutral alcohol (ethyl) of plant origin Beta vulgaris – Saccharum Officinarum. 100% natural.


Presented in 100 ml. capacity with natural spray.


We have professional advice at the factory and personalized attention. Do not hesitate to contact us: +34 629215263 (Whatsapp) or email.


Air Freshener, perfums & fragrances manufacturing . Ecological and naturals products & brands: Ecological Air Freshsener LIT and Natural Air Freshener EDER. We are specialist in Olfactory Marketing. Fabricantes desde 1958.


Air Fsehener EDER Natural ® Registered Trademark by Barri Perfumes™.

Ecological Air Freshener LIT ®. Registered Trademark by Barri Perfumes™.
Social Networks:

Twitter: @barriperfumes



Instagram: @barriperfumes