Ambientador Concentrado LIT® 100ml./3.3oz
Ideal para banheiros y carros. Aroma: Palmanova

Se você está cansado do purificadores de ar para banheiros que não duram ou o cheiro de produtos de limpeza?
Teste agora concentrar ambientador LIT®! Ideal para, casas de banho, WC, roupeiros, carros ou lugares pequenos
Aroma: REF. AE55-PALMANOVA

Capacidade: 100 ml./3.3oz

Recipientes de vidro, vaporisateur

Feito com melaço álcool, natural e ambientalmente amigável
Notas olfativas: Um buquê fresco e límpido. Vetiver, flor branca, âmbar, mouguet e citron. A fragrância agradável e sutil.
We have a factory professional advice and personal attention. Please contact us: WhatsApp: +34 629 215 263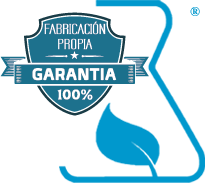 Fábrica de Ambientadores y Perfumes.
Polígono Industrial Erletxe. Plataforma K, Edificio 3, Nave 4.
48960-GALDAKAO (BIZKAIA)