With more of 35 fregrances to choose for your business or home!
Elaborated with molasses neutral alcohol (ethyl) of plant origin. 100% Natural.


Choosing the aromas: Select the reference or name on each checkbox in the form. Now press Add to Cart. You have your sample kit configured and order your PACK ONE. It's easy!

We provide a professional service in our laboratory. Should you have any additional question, please do not hesitate to contact us by email: barri@barriperfumes.es or WhatsApp: +34 629 215 263.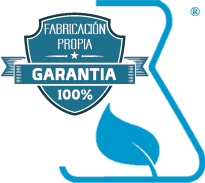 Air Freshener, perfums & fragrances manufacturing . Ecological and naturals products & brands: Ecological Air Freshsener LIT and Natural Air Freshener EDER. We are specialist in Olfactory Marketing. Fabricantes desde 1958.


Air Fsehener EDER Natural ® Registered Trademark by Barri Perfumes™.

Ecological Air Freshener LIT ®. Registered Trademark by Barri Perfumes™.
Social Networks:

Twitter: @barriperfumes



Instagram: @barriperfumes