Your sample box contains:
Eight Samples of 40 ml. each one, natural spray to choose between 35 flavors available..



Start sampling today and discover the best air freshener fragrances world.
We realize there is no substitute for actually wearing a fragrance to determine if it's right for you. Now we offer you a samples kit very useful for you.
Samples are the only way to share our amazing collection of ecological air freshener with everyone. The samples are to identify the aromas, not the fragrance depth and longevity. We are sure you will find your favorite scent for you and your business with our samples kit.
How configure your samples kit:

Fill out the following fields with the scent code or air freshener name. So, step by step you can create your samples kit. When you're finished press ADD and wait the confirmation message.
It's very easy. It's your samples kit configured and requested.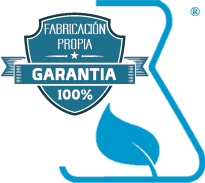 A natural product, elaborated with molasses neutral alcohol (ethyl) of plant origin.
It doesn't stain clothes, without any dies.
Amazing fragrances for your store or home.
It's powerful against bad smells and soft with the environment.
More than 35 fragrances to choose from for you business and home.

We have professional advice at the factory and personalized attention. Do not hesitate to contact us: +34 629215263 (Whatsapp) or email.