Small, unobtrusive and powerful. This is the way we define this fragrance nebulizer machine. This machine has been disigned for using it in: stores, boutiques, offices, hotels, etc., and for your home. Its discreet dimensions not be powerful to freshen the air in larger premises.


The Scent Diffuser Nebulizer machine utilizing the international most advanced Twin-fluid atomization technology. This technology is based in compressing air flow and high speed flow separating the oils into microparticles, then using a particle rotation accelerator, separating the microparticles to nanometer particles. The atomization is at nature temperature, without any heating.
With the Nebulita, you will not have to worry about sparying the air freshener into your stores or home. The machine does for you.
You have seven programation levels, intervals time that you can select for your needs and the space of your store or home. The machine does inform to you about the charge. It is shown you in your mobile phone when the charge of fragrance is empy.

---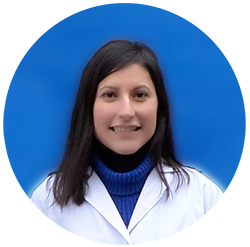 The fragrances scent diffuser machines are devices that provide a continuous aromatization. These machines are responsible for perfuming the home, a business or a company, and can be ideal for setting an ideal environment in work or other home places. With the use of our automatic fragrances nebulizer you are guaranteed to always have aromatized a local of about 45 m2.

---

We recommend cleaning the machine once a month with 96º alcohol. You can also do it every time the load is empty. You must fill the tank with avoid 30 ml. of alcohol and switch on the nebulizer, the machine works for about ten minutes. Once it's clean, refill your deposit with the NebuLIT fragrance.

Type: Nebulizer Machine Fragrances

Instalation: Fix or Portable

Certification: CE, RoHS, FCC

Power: 5 W.

Voltaje: 5 V.

Deposit: 120 ml. Bottle (for Special Fragrance Oil for nebulizer)
Recomendamos NebuLIT.

Material: Plastic

Aromatization area: 30-45 m2 (600 SQ.FT)

Size: 146*156*58mm

Input Voltage: USB 5 V.

Battery D LR20 1.5 V. INCLUDED

Weight: 600 gr.

Consum: 0.4 ml./hr.


Noiseless.

No wet, no stain.

Intelligent Aplication in mobile-phone for iOS y Android.

Its advantage is that its small size makes it virtually impossible to see.
We have professional advice at the factory and personalized attention. Do not hesitate to contact us: +34 629215263 (Whatsapp) or email to barri@barriperfumes.es